Blessings on this Beautiful Florida Day!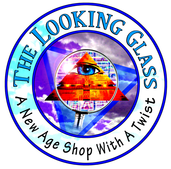 The Looking Glass carries:
Gemstones, Crystals, Incense, Candles, Tarot Decks, Statues, Oils, Sage, Metaphysical Supplies, offers Intuitive Life Coaching and Psychic Readings, Energy and Reiki Healings.
Located at 2329 Central Ave. St. Pete, FL 33713

Phone - 727-498-8611 Email: TLGSTPETE@GMAIL.COM
---
---
​Business Hours:

Monday and Tuesday 11 am until 3 pm

Wednesday through Saturday = 11 am until 6:30 pm
Sunday = 12 pm until 5 pm
We will be closing at 3pm on Sunday March 19th to prepare for the workshop.
​We will be closing at 5pm on Wednesday March 22nd to prepare for the workshop.
March Events:
We are Blessed to have the World Famous Orion Foxwood coming to The Looking Glass to teach two Workshops this Month!
Orion and his energy style make it easy to Learn, Laugh, and Love at the same time!
Sunday March 19th : 4pm to 7pm Cost $75 per person
Walking the Hidden Ways of Faery: Engaging the Realms of Enchantment


High Lights of this workshop include:

A RELATIONSHIP WITH THE SPIRITS OF NATURE HEALS WOUNDS IN OUR SPIRIT SUCH AS LONELINESS OR ABANDONMENT AND A FEAR OF THE UNKNOWN FUTURE AND OPENS THE WAY TO PROSPERITY.THE PRACTICES OF FAERY TRADITION BRINGS US INTO ALLIGNMENT WITH OUR ANCIENT ANCESTORS WHICH IN TURN ALLOWS THEM TO HELP US BRING THE BEST OF OUR SOUL TO THIS WORLD.FAERY RESTORES OUR ORIGINAL CHILDLIKE JOY AND WONDERMENT OF LIFE.
More about the workshop:

The Faery tradition is too often minimized as mere folk belief in capricious and whimsical nature spirits. Rather, it is a powerful, primal and transformational tradition of lore and practices for engaging the invisible and threshold aspects of nature and the underworld of life in its wildest and most visionary state. The ancestors of every land, across indigenous wisdom traditions, advised us to be in right relationship with the nature spirits, which many know as "Faery". These powerful "angels-in-the-land" are calling us back to our familial bonds with the sacred powers of earth and wind, fire and stone and the powers that flow up from the deep breathing places in the sacred land and our blood knows this call. This weekend will be about hearing and heeding that call. to "deepen" our inter-connective relationship with life and our role as the human component of our planet's destiny.
Orion will provide lore, poetic introductions, potent techniques and sound advice for approaching this ancient and potent form of magic and folk practice including:


· The nature of the Faery realms
· The importance Faery and a relationship with them
· The tribes of Faery and their natures and powers
· Entrances to the Faery realm
· The nature of the three realms of existence
· The interface of Faery work and ancestral practices
· Traditional offerings and meeting times and places for encountering the Faery
· Contemporary practices for an ancient tradition
· Ceremonies and techniques to develop the subtle senses and a sacred relationship with FaeryWednesday March 22nd : 6pm to 9pm Cost $75 per person
Stones of Sorcery: The Spectral Life of Crystals, Gems and Minerals


THE APPROACH TO STONES TAUGHT IN THIS WORKSHOP WILL:INCREASE THE POWER OF THE STONES TO HELP PROMOTE WELL BEING IN THE HUMAN WORKING WITH THEM.MAKES WORKING WITH STONES LESS INTELLECTUAL AND MORE DIRECT AND PERSONAL.INCREASE THE EFFECTIVENESS OF OUR PRAYERS, HEALING AND MAGICAL WORK.
More about this workshop:The use of stones and crystals in magical work is as old and traditional as magic itself. The use of stones and crystals in magical work is as old and traditional as magic itself. However, different traditions and practices have their own unique insights and nuances into the application of these ancient allies. In this workshop, Orion will discuss the lore of stones as powerful spirits holding ancient knowledge and potent powers and how they are viewed and accessed in his tradition of the Craft. Orion will share techniques for clearing & attunement, working with stones for increasing power and occult wisdom, enlivening practices for increasing the power of the stone, the lore of "the talking stone", working with primordial stones to access deep aspects of the underworld, and the powers of meteoric impact stones such as moldavite; and, he will teach how crystals are traditionally used to magnify and clarify prayers, charms, and incantations. Orion will be offering a rarely known technique for entering into the center of a stone's spirit and he will introduce students to some of the lesser known and profoundly powerful stones too often left out of other teachings.

​Call 727-498-8611 to reserve your seat(s) for these Amazing Workshops!
Lots of NEW Inventory for the Month of March!
Raw / Rough Shungite on Sale!
100+ NEW Sterling Silver Gemstone Pendants and Rings
New Tumbled Gemstones and Crystals
New Gemstone and Crystal Specimens
Large Clear Quartz Specimens
New Angel and Fairy Statues
New Gemstone Bracelets





Thank you for helping us serve God in the St. Petersburg Area for over 6 years!
Please remember we don't use Cell Phones in our Space, Thanks!
​Lunar Calendar: March 2017

New Moon - March 28th

Full Moon - March 12th


Mercury in Retrograde for 2017
April 9 to May 3
August 13 to September 5
December 3 to 23
---
Our History and Mission: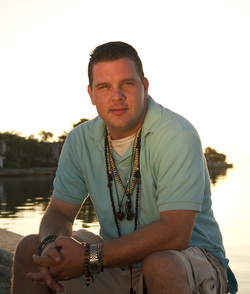 Chris One of the Reiki Practioners

The Looking Glass (TLG) was originally created as a Holistic Healing retail location that offers metaphysical services and supplies. Shortly after its formation, our mission became apparent. As the store continues to grow and more and more ministers, readers, healers, and teachers contact us about how they can help others, we realize the mission of TLG is to empower others by helping them on their spiritual journey.

The services, products and classes that TLG offers
resonate with our mission. Our ministers, readers, healers and teachers, all ordained ministers, offer intuitive lifecoaching and life guidance that is congruent with our purpose, equipping and empowering people to live their best lives through a commitment to their spiritual path.

We look forward to helping you on your path to personal power as you make the changes in your life that lead to freedom and happiness!

Sincerely,
TLG Owner - Christopher O.

---
ADD US ON FACEBOOK!!!